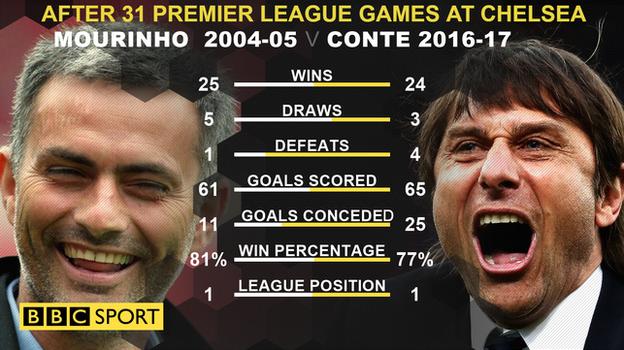 There is pride, as well as points, at stake at Old Trafford on Sunday because Manchester United manager Jose Mourinho will not take it well if Antonio Conte beats him in his own backyard.
Conte has not just won both their previous meetings this season, his Chelsea side are 18 points above United and closing in on the Premier League title.
I did not expect the gap between the two teams to be so big but nobody could have foreseen how well Conte would do in what is a highly competitive league – I certainly didn't.
If you are looking for a comparison, you could say his impact in his first season in the Premier League has been Mourinho-esque – the same as when Jose first came to England in 2004 and blew everyone away.